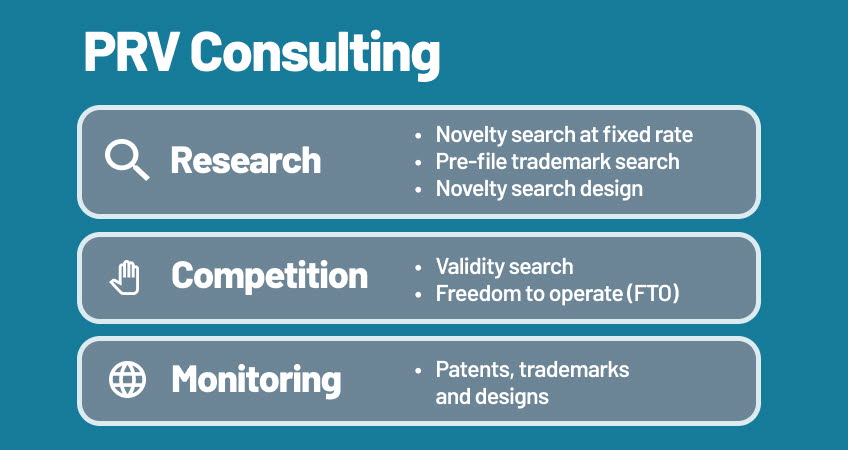 PRV Consulting
PRV Consulting offers a wide range of search services – standard products as well as customized searches based on your specific needs. You can use the information as a basis for strategic decisions.
PRV Consulting
Our strength lies in using experienced patent examiners, assuring our customers skilled searching experts in all areas of technology. PRV Consulting is a part of the Swedish Intellectual Property Office, one of few global PCT-offices.
Order search or request a cost-estimate
Use PRV Information Secure, PIS, an encrypted online service, to request a cost estimate, order a search and download your search report.
Open PRV Information Secure, PIS
Read more about ordering searches
Contact
You are most welcome to contact us to discuss your needs.
Why choose us?
We are part of PRV, which is a PCT authority.
Our patent engineers have deep knowledge.
We have expertise in all technical fields.
We use the best and most advanced search tools.
You always get direct contact with our specialists.
Our trademark and design experts have deep knowledge.
We help customers all over the world.
We speak English, German and French.
We operate under absolute confidentiality and secrecy.
We have provided consultancy services since 1947.
Delivery
Sometimes a quick answer is of high importance. Use our fast track – Express delivery.
Edited 2023-09-29