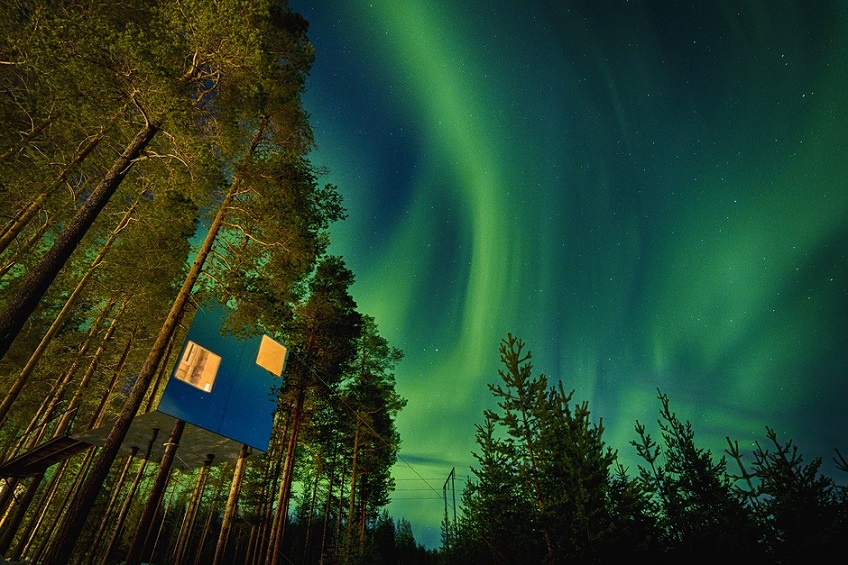 Entertainment | Trademarks | Patents
Treehotel - with its roots in a strong brand
A unique concept, the courage to do something different and above all a solid brand - that is the key to the success of Treehotel.
Treehotel's business concept is to offer its guests a unique hotel experience. The hotel rooms - which all differ - are located up in the trees, in the middle of the magnificent, northern nature. Right from the start, the founders, Kent and Britta Lindvall, realized the value of taking care of their brand, something that would prove to be of great importance for the development of the company.
- Today we are an icon in the international market when it comes to international tourism. The trademark protection is the basis for that, says Kent.
The company has developed rapidly with more bookings and greater interest and sales for each passing year.
- There are many who want to be seen and associated with our brand, therefore we are careful with whom we collaborate internationally. Many travel sellers want us in their range, because our brand gives them a stamp of quality, but we say no to some, says Kent.
A trademark attorney takes care of the trademark registrations and monitors them so that they are renewed every ten years. But the value in the brand, they build themselves through strategic and long-term work.
An authentic experience that builds the brand
How do you fill your brand with true values? Kent believes that the key to Treehotel is a world-unique and innovative product, along with the courage to go their own way.
- If you want to get people to travel to your place on earth, you have to do something different. You must also have an authenticity in what you deliver and offer good hospitality. The wooden huts make customers want to come here and the hospitality makes them want to come back, he explains.
Architecture and design create quality
Another important success factor is the collaboration with well-known architects and designers.
- When our hired architects draw an object, we have agreements with them. They may not make the same room in any other place without our approval. Each building becomes a unique object together with a chosen architect.
Collaborating with a well-known architect has several benefits.
- There is a strength in working with well-known architects. Both they and we are interested in protecting our objects.
Popular product is copied
Treehotel is well known, and has a good reputation internationally.
- Representing a brand like Treehotel opens up many doors in the international market. Most people in the industry know us and many have heard positive things and find it exciting. This makes it much easier to start cooperations than it would otherwise be. Our brand is clearly a great advantage for us and our company, says Kent.
But with success comes a downside. Namely, the fact that others would like to ride free rides on well-known and popular brands.
- There are some who have tried. In Finland, it was a company that stole the Treehotel brand. But when our lawyers contacted them, they foled down quickly. My experience is that in Europe it is enough to contact the company in question. We have never had to take a case to court, says Kent.
The brand guarantees a bright future
Kent looks to the future with confidence.
- We notice that in times when the international market is shaking, the importance of a well-known and well-groomed brand is very great.
Will there be any expansion then? Maybe a giant complex with huts in the forest?
- Eventually we will probably build another room, but we will not build a large hotel complex. It does not fit our unique concept, Kent concludes, thus reaffirming the importance of having a strategy and a clear value to fill your brand with.
The interview was done in 2020.
Test your business 
In the test, we will help you identify your intangible assets:
PRV School online
Learn more about trademarks and other intellectual property rights at the PRV School online.
Edited 2023-02-28