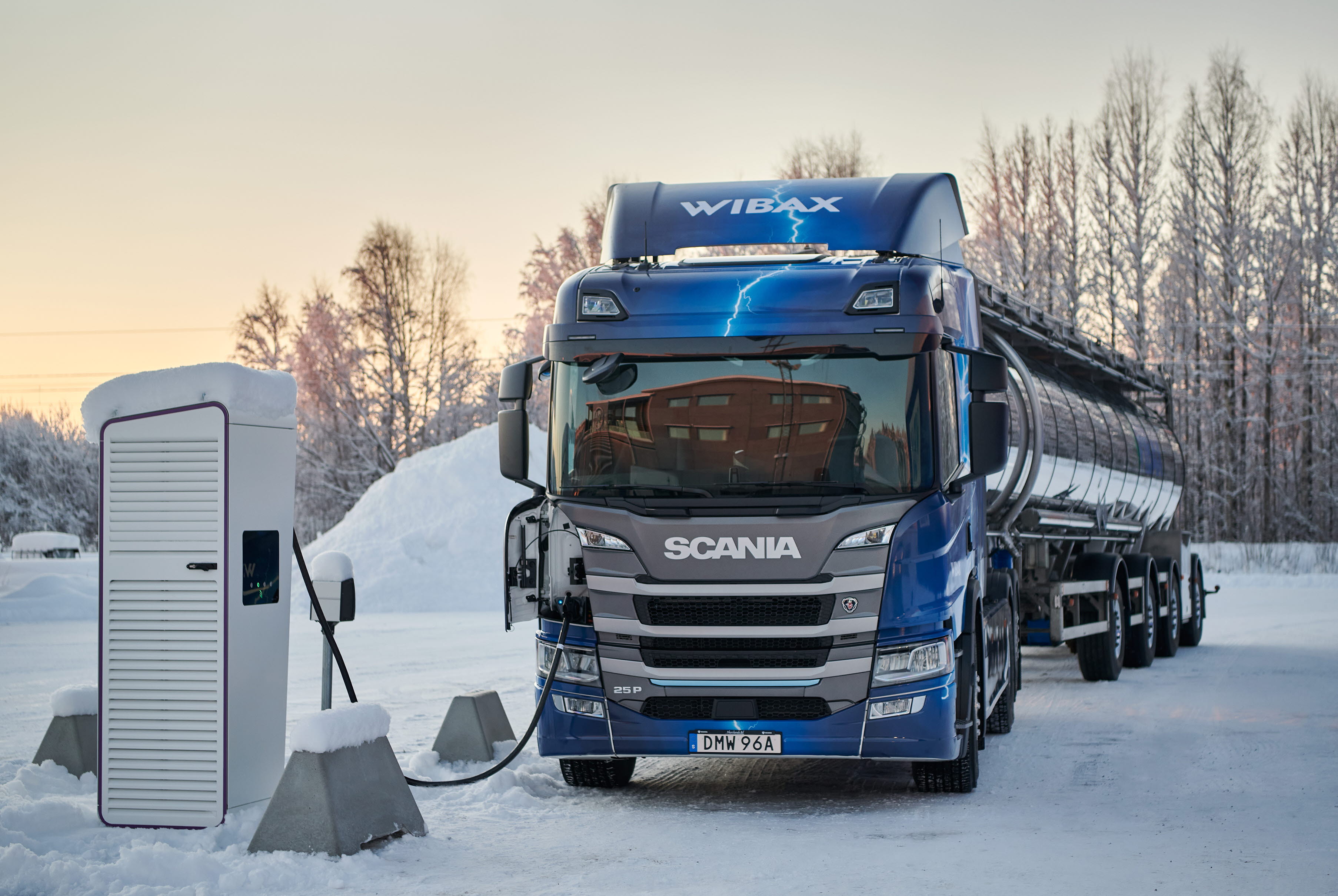 Vehicles | Trademarks
Scania: gearing up for a sustainable future
The vehicles of the future switch to electricity, and include more software and AI. Companies need to adapt both their knowledge and their intellectual property protection. Scania's IP manager Christer Falk explains what this means for them.
Scania currently has an enormous focus on the transition to sustainable and climate-smart transport solutions.
- We have a clear focus on three areas in our development. What we call ACE for short, where A stands for autonomous, i.e. self-driving, C for connected, and E for electrified. We currently have the greatest focus on the development of electric vehicles. Self-driving cars are somewhat further in the future. Electrification is happening here and now for all of us, says Christer Falk, head of IP at Scania.
As a part of their investment in electrification, Scania is building its own battery factory in Södertälje. In this way, they are ensuring the production and development of car batteries for their vehicles.
Scania is a large company that has the possibility to build its own battery factory. But they are still unable to drive all the development on their own. Collaborations with other actors have become increasingly important for them.
- What were previously clearly different areas of technology are now becoming more and more intertwined. Therefore, it has become more important to cooperate with others in order for us to succeed. Before engaging in such collaborations, it is absolutely necessary to have a strategy for how the intellectual property rights are to be handled. I wish that Scania always cooperates with the party that has the stronger intellectual property protection. We need to show that we are also successful in protection of intellectual property and technology. Otherwise we're an interesting partner, says Christer.
As few secrets as possible benefits the patent system
Scania chooses to apply for patents for most of their inventions, but there is some technology that they choose to keep as company secrets instead. Christer says that there is always a trade-off between whether they should apply for a patent or keep an invention secret.
- Of course, we hope that our competitors think like us, that you don't want to deliberately infringe on someone else's rights. With that in mind, I think that patents are good even for technology that is difficult to copy. Keeping inventions secret to some extent goes against the basic idea of the patent system. Therefore I think it should be avoided if it is not necessary, he says.
Monitors the market to find copies
In order to keep track of pirated copies and other infringements of intellectual property rights, Scania continuously monitors, analyses and evaluates its competitors continuously.
- One method we at Scania use, is to buy in competitors' vehicles to learn from them. We usually let our engine and gear experts look at these vehicles to detect possible infringements of our patents. We keep an eye on that technology because there we have a strong position in intellectual property rights, explains Christer.
Scania also has a group called the IP Task Force. It consists of people from the IP and marketing departments. One of their tasks is to regularly visit trade fairs around the world to find and intervene against infringements of Scania's intellectual property rights.
- A current example is a trade fair in São Paolo where we participated recently. The IP Task Force found infringement and we managed to shut down the infringing activities, says Christer.
How Scania chooses to act when they find an infringement depends, among other things, on which intellectual property right is involved.
- When we find an infringement of one of our patents, the first thing we do is send a warning letter. It usually ends with us licensing out our patent. If it is an infringement of our trademarks or design protections, we are more restrictive. We request, sometimes with the help of the legal system, that the infringer terminates their business immediately. It is usually quite effective. Sometimes the business pops up again. Then you have to make it difficult for them to continue running it, says Christer Falk, head of IP at Scania.
Christer's tips for how you, who work at a company, set up a good intellectual property strategy
Understand the company's business strategy and how you can link it to the intellectual property strategy in a good way.
Patents have a long process, with a time horizon of 20 years. Think about what rights you need to secure to be where you want to be in 20 years. Are there areas where you cannot develop the technology on your own? Then make sure to enter into strategic partnerships, or buy the rights to use other peoples' patents.
Stay close to the core business of the company. Build good relationships with those working in research and development, and also with those working in the marketing department.
Make sure to keep the IP portfolio relevant by sharing information about it internally. It is not possible to keep a very large portfolio, so also make sure to trim it by selling or releasing patents that are no longer relevant to you.
The interview was made in 2022.
Test your business
The test will help you find your intangible assets:
The PRV school online for those who want to know more
What is needed for me or my company to get trademark or design protection? What does it mean to have a patent? And what does it take for something to have copyright? In the PRV online school, you will learn about intangible assets and rights, together with interesting examples from real life.
Edited 2023-04-28