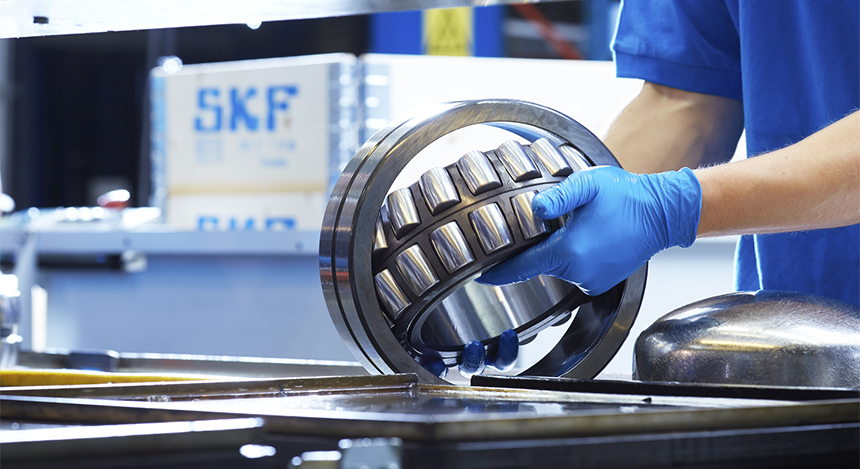 Kullager | Varumärke | Patent
SKF defends its trademark with its own strength
With share capital of SEK 100,000, SKF submitted its first patent application to PRV way back in 1907. Today, the group is a global empire of ball bearings, gaskets and over 300,000 different products in total. In order to defend its strong trademark, they have a unique and global approach to preventing imitation.
The ball bearing is ultimately a relative simple innovation, which can be found in virtually every machine or appliance which rotates in some way. Fans, windscreen wipers and electric toothbrush - aircraft engines, underground carriages and hydroelectric power stations. SKF's product range now covers more than 300,000 different articles - and imitations of them are being spread around the world. However, with a comprehensive trademark strategy and trademark registrations with both PRV (the Swedish Intellectual Property Office) and in other countries, SKF can come down hard on such imitations.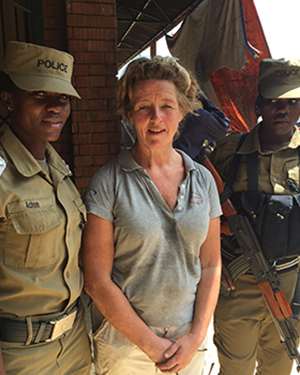 "An important aspect of our work is information, through courses, the media and other channels. A fake ball bearing looks very much like a genuine one, and is packaged in boxes marked with SKF's logo. Yet they are still sold at prices close to those of the genuine articles, so it is easy to be fooled," says Tina Åström, Director Group Brand Protection, who heads SKF's global anti-forgery operations.
With twelve staff, spread across three continents, her team works both strategically and operatively to prevent imitations of the company's products reaching the market. What makes their work unique is that they rarely do it from their desks.
"We work closely with authorities around the world and make sure we are always there and involved when seizures and raids take place. I have just got back from southern Germany, where we confiscated three tonnes of forged ball bearings," says Tina Åström.
PRV: Protecting yourself against pirate copying

Make sure you register your intangible assets in every country in which you sell, manufacture or intend to expand to.
If you become the victim of an infringement where someone copies your product, you should report the offence to the police.
Make sure you document the date, product, location, price and who is marketing the products.
A safety risk which undermines the trademark 
It is the difference in quality in particular which separates the forgeries from genuine ball bearings. By packaging the cheapest available standard bearings from another supplier in SKF-marked packaging, forgers can fool buyers who are unable to carry out more thorough checks.
In turn, inferior quality leads not only to dissatisfied customers and a weakened trademark for SKF, it also causes end customers to suffer financial losses due to the shorter lifespan and considerably more frequent production stoppages in industry, for example. They also pose a substantial safety risk and increase costs to society. 
"I have for example seen cases where helicopter manufacturers and companies who produce hospital equipment buy forged precision bearings, which could have incredibly tragic consequences. Fortunately, these cases were discovered before the products started being used," says Tina Åström. 
The gains are bigger than an intact trademark. 
The anti-forgery operation is largely based around motivating people with goodwill and a feeling of social responsibility, but the positive effects for SKF are considerably bigger than that. All the Group Brand Protection staff have a business background within the group and are aware of the financial value of protecting SKF's strong trademark. 
"This is profitable for us through and through. Put simply, for every krona we invest in eliminating forgeries from the market, we get four kronor back. Everyone who has purchased a forged ball bearing by mistake demonstrably needed a genuine one. 
With an inhouse-developed app, SKF enables retailers and customers to send in photographs of ball bearings which they suspect could be false. If the bearings do prove to be forgeries, they are given the opportunity to purchase genuine products instead - and in this way, a completely new customer has been both identified and established as a contact. 
"The intangible assets are vital for SKF, as they are for any company for that matter. Both the trademark and the company culture are issues which cannot be quantified or valued, yet they are incredibly important," says Tina Åström. 
The interview was made in 2017.
Test your business 
In the test, we will help you identify your intangible assets:
PRV School online
Learn more about patents and other intellectual property rights at the PRV School online.
Edited 2023-02-02