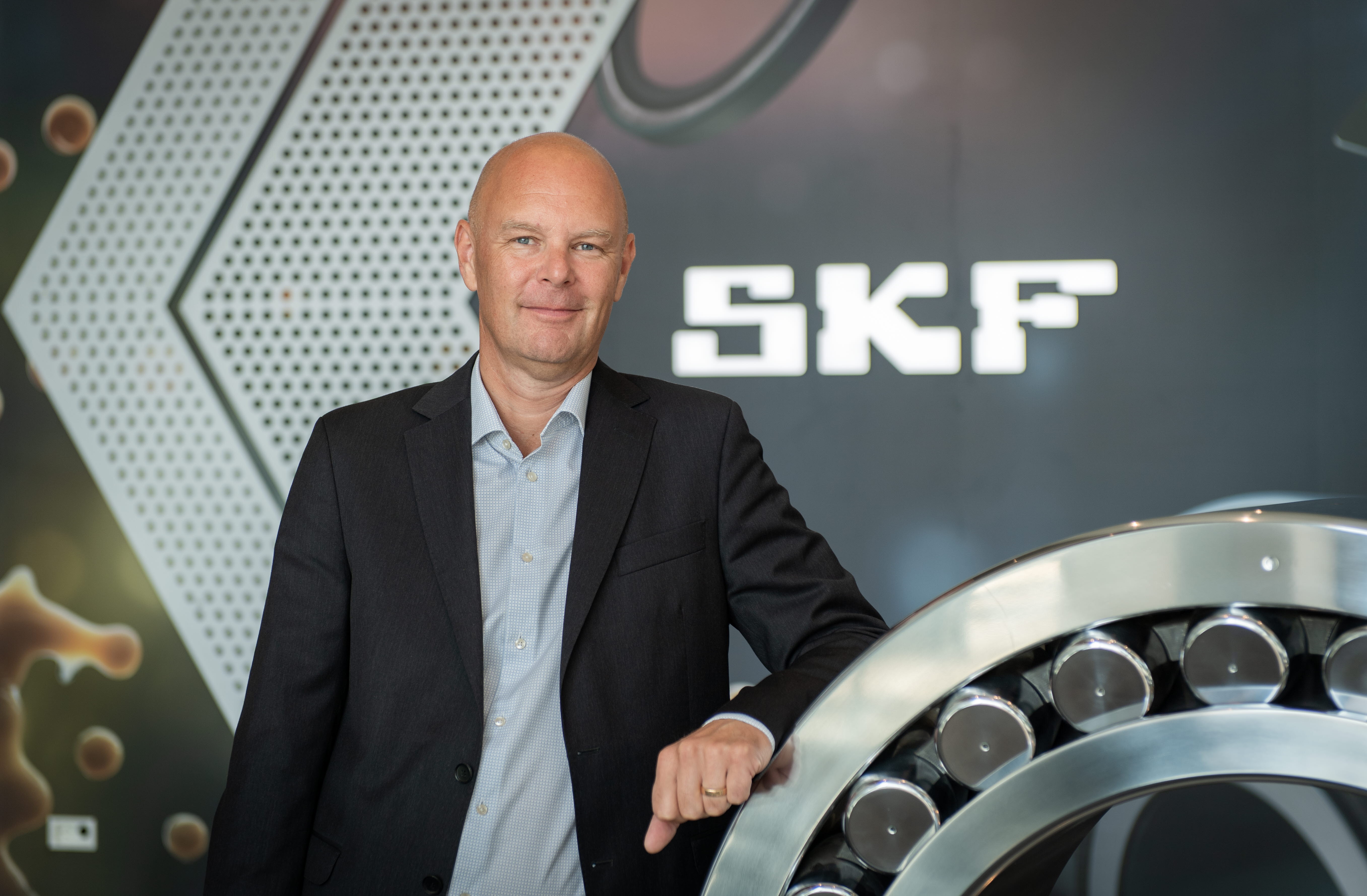 Ball Bearings | Trademarks | Patents
SKF – protects the customer against counterfeits
A counterfeit ball bearing can have devastating consequences if it ends up in, for example, a train or an elevator. In order to protect its customers against counterfeit products, and preserve its strong brand, SKF conducts a unique and worldwide anti-counterfeiting effort.
SKF focuses on protecting its customers against counterfeit products that do not live up to the high quality that a ball bearing needs to have to function properly.
- We have chosen a different approach from most companies. Our highest priority is to protect the customer from counterfeit products, rather than to blame whoever manufactures or sells pirated copies, says Johan Bravert, head of brand protection at group level at SKF.
To help its efforts, SKF has got an app where the customers can photograph their product or scan a QR code and receive a green or red light depending on whether the product is genuine or not.
- We want to increase awareness that there are fake products on the market and that there are risks in using them. Unlike other products such as bags and clothes where consumers sometimes buy an item even though they are well aware that it is a pirated copy, our customers believe that they are buying and using a genuine SKF product, says Johan.
Fake products are sold at normal market price
In many cases, the price is a clear warning signal that it may be a pirated copy. If the price seems too good to be true, it often is. But when it comes to industrial products like SKF's ball bearings, it can be just the opposite.
– Customers are looking for the functionality of the product. They want the best quality and are prepared to pay for it. Fake products are sold at normal market price. We've even seen that fake products have been sold at a 30 percent higher price. We belong to a conservative industry where customers know what a product costs, and if our products are suddenly on the market at half the price, they would react, says Johan.
According to Johan, the best way to protect yourself against fake products is therefore to buy through one of SKF's resellers.
- We assume that the customer wants a genuine product, but that they get a fake one because they turn to the wrong supplier. Therefore, we focus on helping our customers by telling them where to shop to avoid fake products, he says.
Close cooperation with police and prosecutors
SKF also cooperates closely with the legal system and is always present when police or prosecutors raid factories that manufacture fake products or crack down on those who sell the counterfeit products. Being present at these occasions and then telling customers about them is also a method SKF uses to increase awareness among customers that there are counterfeits in circulation.
- We also help out by, report to the police and of course, verifying authenticity of products and testifying in court. But our drive force is to remove counterfeit goods from the market rather than punish those who makes counterfeits. Our primary focus is to protect our customers. If there are fines and prison terms for the forgers, that's just a bonus, explains Johan Bravert.
Johan's tips on what you can do to avoid being pirated
Do not underestimate the problem of counterfeits. It's a bigger and more common problem than you might think. Counterfeiters are incredibly skilled at making pirated copies. Even if you have a product with complicated technology, that in itself is not a guarantee that you will escape counterfeiting.
Keep control over your supply chain. If possible, make everything yourself. Otherwise, think about how you keep track of the factories that manufacture your products. It is important not to be naive and think that an agreement is a guarantee that no crime will be committed.
Find a method to verify that your products are genuine. This could, for example, involve building up a reference library for all your products.
The interview was made in 2023.
Test your business 
In the test, we will help you identify your intangible assets:
PRV School online
Learn more about patents and other intellectual property rights at the PRV School online.
Edited 2023-02-28