Example – Sloo AB
Solveig Olsson has come up with a completely unique coffee mug holder.
To patent an invention in Sweden
Solveig Olsson has come up with a completely unique coffee mug holder. After getting advice from ALMI, she starts a company and chooses to apply for a patent only in Sweden, as it will be a big enough market. ALMI suggested that she could sound out the market for coffee mugs and find out if her idea really is unique, by letting PRV do a novelty search. Even if a novelty search costs a bit, it is worth it to know whether there is any point in applying for a patent. Solveig thinks that she can describe her idea well enough to write the description herself. She transfers the actual patent application to an agent, as it is so important that it is done correctly.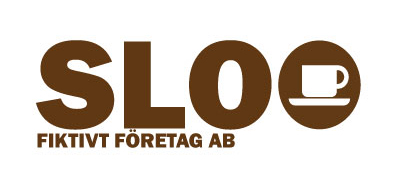 Name: Sloo AB
Product: Coffee mug holder
Employees: 1
Company turnover: 200,000 SEK
City: Alingsås
One patent: Sweden
The patent's lifespan: 11 years
It has taken approximately 22 months to get the patent in Sweden
Costs
Writing the description for a technical survey yourself: 0 SEK
Novelty search by PRV: 12.100 SEK
Agent cost for writing a patent application and other agent costs, such as replying to notices and administrative tasks: 40,000-100,000 SEK
Fees taken by PRV:
Filing fee and granting fee: 5,500 SEK
Annual fees over 11 years: 20,100 SEK

Total: around 100,000-140,000 SEK
Please note
The patent applicants' costs in the examples have been estimated on the basis of conditions set in some typical cases. PRV would like point out that the total amounts are only approximate. Time and costs can vary considerably in different cases, even when the conditions appear to be the same. The patent application's scope and complexity, agent contributions and translation needs are factors that particularly affect the picture of costs.
Read more
Edited 2022-05-13