Breastfeeding shirts
During an autumn coffee break with her sister and little nephew, Mia Seipel observed that her sister seemed to feel cold around her stomach when she pulled up her shirt to breastfeed. Mia Seipel hatched an idea which has a multi-million turnover today.
Cold stomach
It was cold outside and Mia Seipel's sister was going to breastfeed her son. She pulled up her shirt and her whole stomach was bare. Mia Seipel thought to herself that there must be a better solution. She went home and sketched a breastfeeding shirt. The idea was simple mothers should not have to freeze around their middle. In addition, the clothing garment was to be attractive and there should be no need to expose the whole upper body while breastfeeding.
Making a living out of the innovation
After support and help from ALMI, amongst others, Mia Seipel received the patent for the breastfeeding shirt. In view of the fact that newspapers had written about her idea, she thought that it would be easy to sell the 700 pieces that she had ordered. However, in the beginning, sales were sluggish. Mia Seipel tried to sell in her breastfeeding shirt to the large clothing chains, but the interest was not particularly great. She applied for a number of accolades and grants which resulted in a naming of excellent Swedish Design and, finally, sales started to increase. The clothing chains were contacted again and now they were interested. Today, Mia Seipel can make a living out of her innovation and runs the company Boob AB, which sells the garments in more than 20 countries via distributors.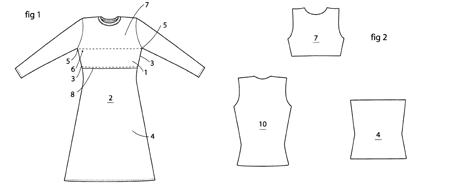 Patent application
Edited 2022-04-12