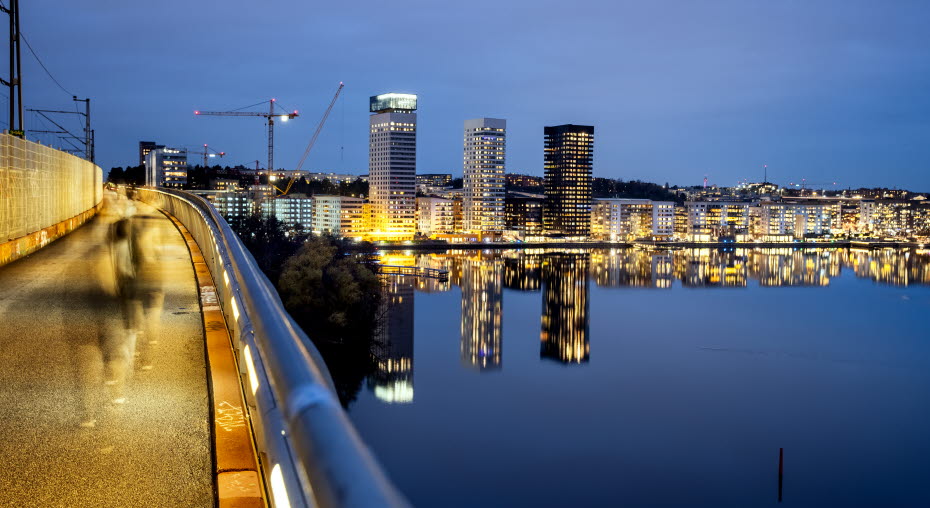 Sustainability, piracy and intangible assets in focus for PRV arrangements
As part of Sweden's presidency of the EU, PRV arranged , together with EUIPO,  an international seminar on sustainability, piracy and the attitude to intangible assets in society.
The aim was to raise issues of attitudes, intellectual property rights and infringement of intellectual property rights and to discuss the social, economic and environmental consequences of piracy and the use and distribution of counterfeit goods.
From an economic perspective, pirated and counterfeit products are a problem for both the affected companies as for society. In addition, consumers run the risk of being deceived and also receiving a product that may be dangerous to their health. The production, transport, distribution and consumption of copies also pose a major threat to our common and future environment. In the long term, it is about how we can change purchasing behaviour and attitudes towards buying copies and non-durable products.
The seminar brought together experts from the EU in the field of intellectual property rights to discuss the problem of the increasing trade in copied products. Among the speakers on site in Stockholm were State Secretary Sara Modig, EUIPO's Deputy Executive Director Andrea Di Carlo as well as representatives from industry, authorities and other stakeholders.
PRV was represented on stage by General Director Peter Strömbäck and Marketing and Communications Director Margareta Ternell.
Peter Strömbäck emphasized the importance of collaborating regionally, nationally and internationally to raise the issues of piracy and its negative effects.
As an example of the various forms of cooperation, he mentioned the Authority Network against piracy, where PRV is included together with the Customs, the Police, the Public Prosecutor's Office, the Medical Products Agency and the Consumer Agency/Consumer Europe and where these issues are discussed and experiences are exchanged.
Margareta Ternell gave a number of examples of successful knowledge-raising activities that PRV has carried out in recent years. Among other things, the exhibition stand "A bad deal", which was created in collaboration with the Anti-Piracy Authority Network with financial support from the EUIPO and which has since been made into a digital version.
The seminar was arranged by EUIPO and PRV in consultation with the Swedish Presidency.
Edited 2023-04-12