Friluftsfrämjandet
Friluftsfrämjandet has long experience of promoting and developing outdoor life in Sweden. Their logo with The Wild Man is registered as a figurative mark.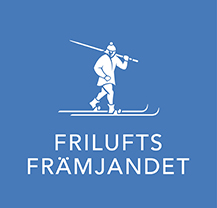 An association for fresh air
The name Friluftsfrämjandet (Outdoor Association) was introduced in 1975 but the foundation of the association was laid in 1892 and since then the association has encouraged people to get out and breathe fresh air. Today, Friluftsfrämjandet is one of Sweden's largest outdoor associations.
The Wild Man
The logo of Friluftsfrämjandet has changed throughout the years but The Wild Man, as the man in their logo is called, has been around for over one hundred years.